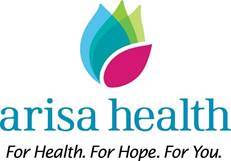 PASSION BROUGHT US HERE. 
Arisa Health is the largest provider of mental health and addiction services in Arkansas.  We transform communities one life at a time, and take great pride in our exceptional care that nurtures health and well-being for all.
The diverse and professional Associates of Arisa Health are our greatest asset.   We are dedicated to the highest standard of quality, talent and ethics.  At Arisa we promote a work-life balance that makes us an ideal employer.  Our benefits are top-notch and the family-like atmosphere is certainly one that will enhance your life's journey.
Make Arisa Health your next "work home".
Arisa County Regions
Northwest Region:
Counties: 8
Population: 657,899
Square Miles: 5,956
Central Region:
Counties: 13
Population: 608,380
Square Miles: 8,842
Northeast Region:
Counties: 11
Population: 324,803
Square Miles: 7,125
Southeast Region:
Counties: 9
Population: 250,827
Square Miles: 6,454